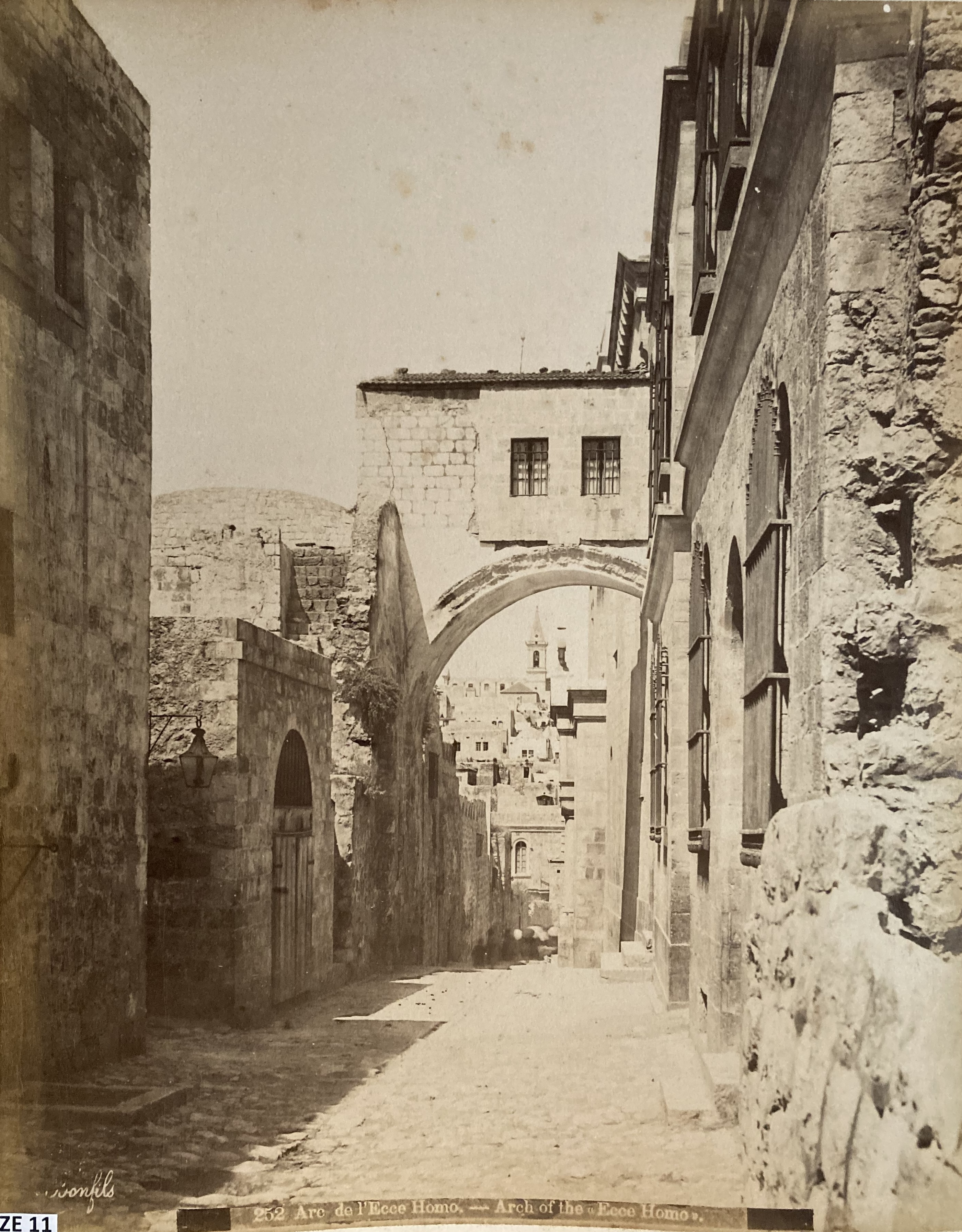 Beautiful Album with Wood Carving Cover
'PHOTOGRAPHIES DE TERRE SAINTE' – Holy Land by Felix Bonfils (1908)
Album Holy Land with 48 large-format photographs – Distributed by F. F. Marroum, Jerusalem
Size: 35 x 25 cm
Package of original photos and digital files
c. 1908

Order No.:
PHO_Album_ZE
Status: available
Price:

4 800

€ (excl. VAT)
Add to Shopping Cart
Click for further details
Particularly beautiful and very well preserved collection of 48 photos by Bonfils, enclosed in a wood carving binding. Besides some of Bonfils' well known photos this album comprises many rarer views and a number of rather unknwon portraits as well as scenes of local life.

Our bibliographic and archival services for libraries and museums:
For cataloguing and digital availability the album is offered with an electronic inventory in Excel and/or pdf format and a digital reproduction of each photograph in high resolution (c. 2 MB each). These services are included in the price.