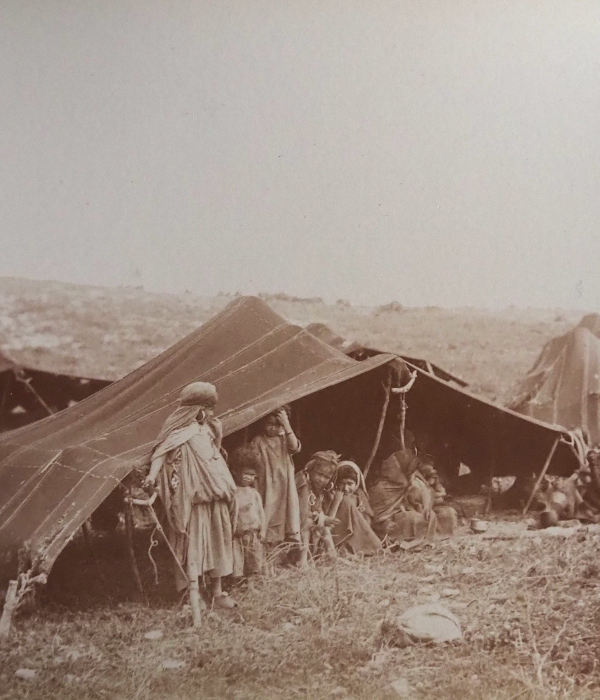 Well-preserved Portfolio in Original Condition
Portfolio 'ALGERIE ET TUNISIE' (1886)
Travel account with unknown views of Algeria and Tunisia
Size: 33 x 25 cm
Package of original photos and digital files
1886

Order No.:
PHO_Album_ZD
Status:

sold


Price: € (excl. VAT)
Stunning and very well preserved travel account from a 1886 tour through Algeria and Tunisia. All photographs taken by the anonymous traveller himself who seemed to have a natural talent for good composition. Although he covers some of the generally known subjects he also gives new insights in lesser known subjects. Thus he covers the city of Tunis from different angles, presents some early pictures of Sidi-bou-Said and took several insightful pictures of local life. All photographs are meticulously glued on dark paper board, labelled French in neat handwriting, and come loose in the original folder.

Our bibliographic and archival services for libraries and museums:
For cataloguing and digital availability the portfolio is offered with an electronic inventory in Excel and/or pdf format and a digital reproduction of each photograph in high resolution (c. 2 MB each). These services are included in the price.