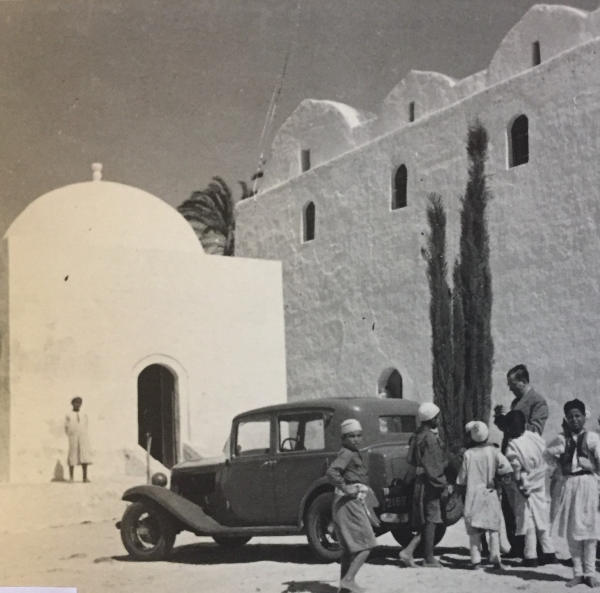 Album TRIPOLIS/LIBYA: Sabratha, Leptis Magna, Zliten, Tegrinna, Yafran
Album with 98 b/w Photos by Anonymous Photographer ("G.S.W.")
Size: 30 x 30 cm
Package of original photos and digital files
c. 1937

Order No.:
PHO_Album_Q
Status:

sold


Price: € (excl. VAT)
Fine Album of a private trip to Libya with 98 well preserved photos giving rare insights of that time in Libya covering architecture, street and village scenes and portraits, including references to Italian Faschism.

Our service for libraries and museums:
For cataloguing and digital availability the album is offered with an electronic inventory in Excel and/or pdf format and a digital reproduction of each photograph in high resolution (c. 2 MB each). These services are included in the price.