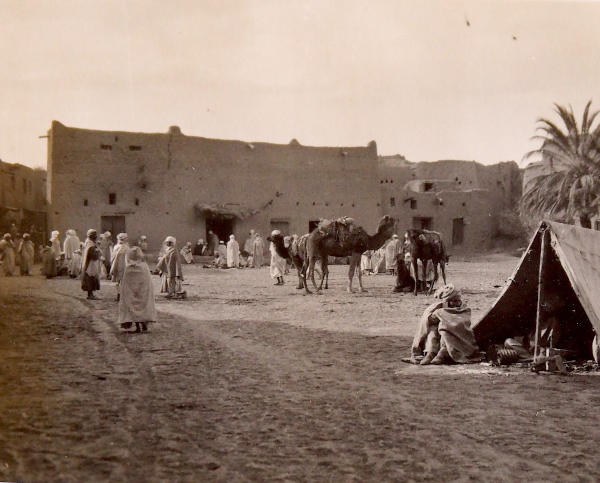 Album TUNISIA: Biskra, El-Kantara, Mansouria, Sidi Okba, Temacine, Touggourt
Album with 40 Silver Gelatin Prints
Size: 31.5 x 25.6 cm
Package of original photos and digital files
c. 1925

Order No.:
PHO_Album_K
Status: available
Price:

1 450

€ (excl. VAT)
Add to Shopping Cart
Click for further details
Album of 35 privately taken, well-preserved gelatin prints showing vivid and authentic street and market scenes.

Our bibliographic and archival services for libraries and museums:
For cataloguing and digital availability the album is offered with an electronic inventory in Excel and/or pdf format and a digital reproduction of each photograph in high resolution (c. 2 MB each). These services are included in the price.