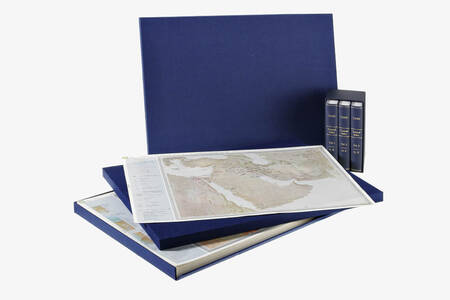 Tübingen Atlas of the Near & Middle East (Tübinger Atlas des Vorderen Orients, TAVO)
Archive Edition
295 sheets in two handmade blue cloth folders and 3 vols Index

Order No.:
TAV_01
Status: available
Price:

5 600

€ (excl. VAT)
Add to Shopping Cart
Click for further details
Historical and Geograhical Atlas of the Near East; Masterpiece of German Academic Work. Complete set: 295 four color maps 500 x 720 mm in 2 blue cloth folders & 3 vols index.