Christiaan Snouck Hurgronje (1857-1936)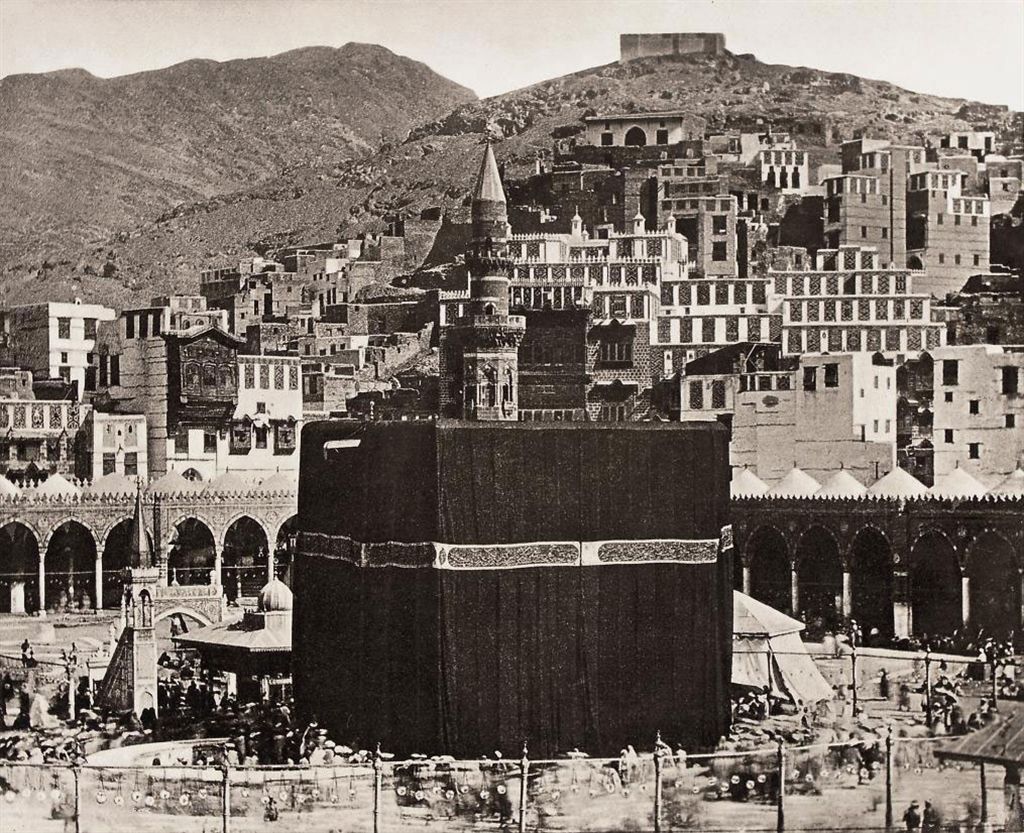 Photo taken by the first European photographer in Mecca
Photograph No. III – DIE KA'BAH
Historic photo from Snouck Hurgronje's Bilder-Atlas zu Mekka, taken in 1885.
Size of photo: 21 x 16.8 cm (Passepartout 37.7 x 27.4 cm)

Order No.:
PHO_136
Status: available
Price:

2 200

€ (excl. VAT)
Add to Shopping Cart
Click for further details
Following his PhD with de Goeje in Leiden and further studies with Nöldecke in Strasbourg Christiaan Snouck Hurgronje (1857-1936) went on an extended research trip to Jiddah and Mecca during the years 1884 and 1885. He converted to Islam during his stay and lived in the Holy City of Mecca from February until August 1885.

Snouck Hurgronje was the first European photographer in Mecca and the second photographer ever after the Egyptian Mohammed Sadiq Bey. Upon return to the Netherlands he became lecturer at Leiden University.

His two volume work on Mecca accompanied by an additional volume with photographs made him well-known just after its publication by Nijhoff in 1888/89.