Christiaan Snouck Hurgronje (1857-1936)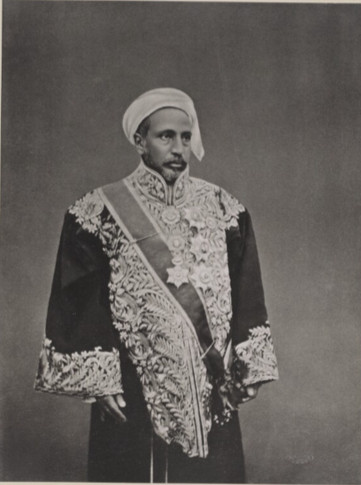 Photos taken by the first European photographer in Mecca
MEKKA IN 1885: 63 Portrait Photographs from the Holy City
From Christiaan Snouck-Hurgronje's "Bilder-Atlas zu Mekka"
Package of original photos and digital files

Order No.:
PHO_CSH
Status:

sold


Price: € (excl. VAT)
Following his PhD with de Goeje in Leiden and further studies with Nöldecke in Strasbourg Christiaan Snouck Hurgronje (1857-1936) went on an extended research trip to Jiddah and Mecca during the years 1884 and 1885. He converted to Islam during his stay and lived in the Holy City of Mecca from February until August 1885.

Snouck Hurgronje was the first European photographer in Mecca and the second photographer ever after the Egyptian Mohammed Sadiq Bey.

Upon return to the Netherlands he became lecturer at Leiden University. His two volume work on Mecca accompanied by an additional volume with photographs made him well-known just after its publication by Nijhoff in 1888/89.

Our service for libraries and museums:
For cataloguing and digital availability the collection is offered with an electronic inventory in Excel and/or pdf format and a digital reproduction of each photograph in high resolution (c. 2 MB each). These services are included in the price.