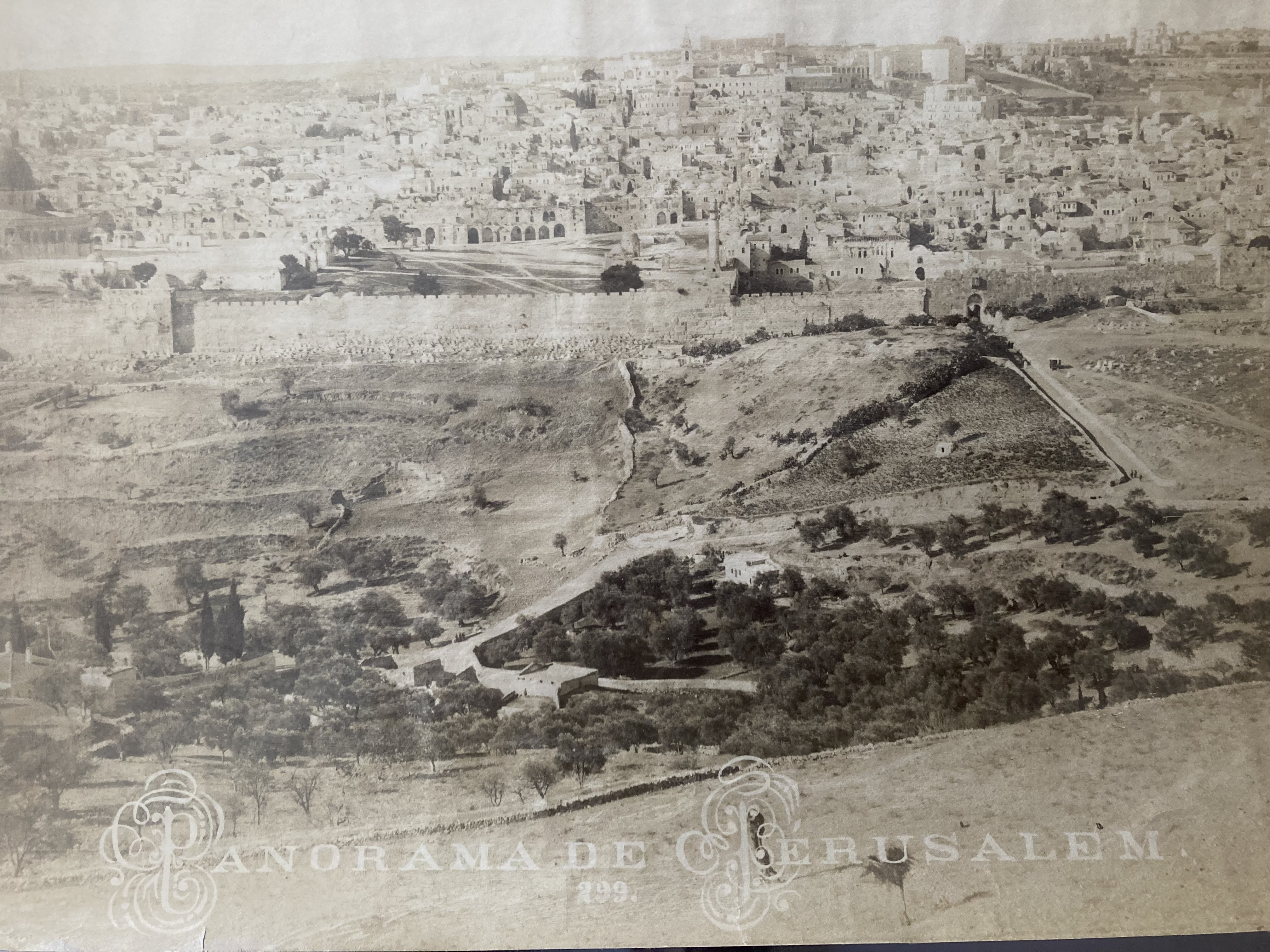 Famous Panorama by Felix Bonfils
Panorama de Jérusalem (PANORAMA OF JERUSALEM). Albumen print, c. 1880.
Three part albumen print panorama (84.5 x 21.7 cm) backed onto linen.
Photographic title and numbers 298, 299, 300 in the negative.
Fair condition, some fading where prints are joined.

Order No.:
PHO_135
Status: available
Price:

3 200

€ (excl. VAT)
Add to Shopping Cart
Click for further details
Panorama view of Jerusalem as seen from the Mount of Olives, with the dome of the Al-Aksa Mosque featuring prominently at the left.

Félix Bonfils (1831-1885) was a French photographer and writer who was active in the Middle East. Having served in a French army expedition in 1860 he left France for Lebanon in 1867 and established Maison Bonfils photographic studio.

Around 600 negatives were produced by Felix Bonfils, notably of Jerusalem, but also of Egypt, Syria, Greece and Constantinople. Today they offer valuable documentation of historic sites and monuments, of architecture and scenery, and of the people and their cultures.