Zangaki, Bonfils, Neurdein, among others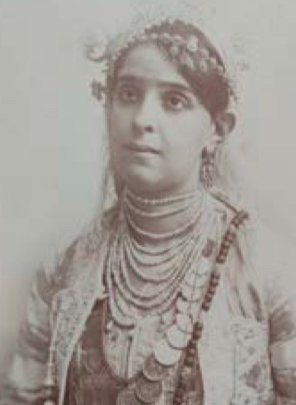 Collection of HISTORIC PORTRAIT PHOTOGRAPHS with focus on Maghreb, Egypt and Sudan
Taken by Zangaki, Bonfils, Neurdein, among others
between c. 1890 and c. 1910
Package of original photos and digital files

Order No.:
PHO_Album_ZL
Status: available
Price:

5 400

€ (excl. VAT)
Add to Shopping Cart
Click for further details
Ninety portraits and groups photographs of artisans, merchants, farmers, Bedouins, women, children and families in Morocco, Algeria, Tunisia, Egypt, Sudan, Turkey and Syria. 37 of the photographs were taken by Zangaki, Bonfils, Zarrigues, Soler, Liotard, Bougault, Lehnert & Landrock, Maure, Neurdein, and Kuhn.

The collection is conservationally processed for archival purposes
and is stored in PAT material (photographic activity tested):
- Original photos mounted on carton (acid-free, unbuffered, PAT)
- Each photo in acid-free sleeve (PAT)
- Stored in photographic archive boxes (acid-free, unbuffered, PAT)
- Digital reproduction in high resolution (2-3 MB each)
- Cataloguing data in Excel and pdf

These services are included in the price.